Meet Dr. Papp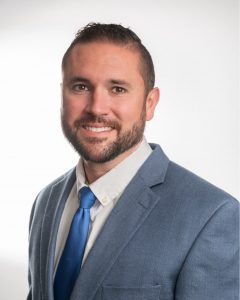 Practicing general family and cosmetic dentistry for all ages, including :
IV Sedation
Crown and Bridge
Root Canal therapy
Laser Dentistry
Surgeries
Contemporary Practitioner
Dr. Papp grew up in Northeastern Ohio. He graduated from his undergraduate studies, as well as dental school, from The Ohio State University. Upon completion of dental school he spent a one year residency practicing Hospital Dentistry at Miami Valley Hospital, where he gained additional skills in IV Sedation, Crown and Bridge, Root Canal therapy, Laser Dentistry and Surgeries. The one year residency is not required by graduated dentists, but Dr. Papp is always excelling to practice the most up-to-date procedures and technology that best serve the oral health needs of patients.
Expert Care for Patients of All Ages
As a husband and father, Dr. Papp values family health. He provides modern dental treatment for teeth of all ages, from baby teeth to dentures, making his dentistry a convenient choice for those with children or seniors in the home. His gentle touch and empathetic care are testament to his 5-star patient reviews. His mission is to make a positive difference in the lives of children, youth and adults by offering the highest-quality dental care in a low-anxiety atmosphere. As a professional, highly educated, honest, compassionate and committed dentist, Dr. Papp aims to improve patient health, appearance, self-confidence and overall quality of life.
Dr. Papp is the Only Six Month Smiles Gold Provider in the Central Ohio Area!
Warm, Personable, Compassionate
Dr. Papp strives to always have the patient's best interest at heart. His goal is to create a "dental home" for patients, providing:
An accurate and honest assessment for dental diseases and conditions.
An individualized preventive dental health program.
A plan for emergency treatment, including pain or dental trauma.
Information about proper nutrition practices.
Comprehensive dental care in accordance with accepted guidelines and recare schedules for dental health.
Continual and regular education, keeping abreast of new beneficial treatment modalities.
Caring services to patients in a kind, respectful and courteous manner.
ADA, ODA
Dr. Papp is a member of the American Dental Association and the Ohio Dental Association.
Get to know Dr. Papp:

Patient Testimonials
"I have been having dental issues since August 2012 and Worthington Dental Group are the only ones who figured out what the issue truly was and now I will be pain free! Thank you to the entire staff there, I have already recommended you."

— Eve
"Pleasant new surroundings. Staff is always welcoming and friendly. Love access to the mall for rewarding myself for visiting the dentist!"

— Susan
"Always a positive and painless experience!"
"Just wanted to thank you for (on very short notice) working in my mother-in-law today; we so appreciated Toni and Dr. Cunnningham's quick repair of her broken bridge. It is this kindness, professionalism and expertise that mean so much to your patients. We will continue to recommend your office to anyone in need of dental care."
"Everyone is so pleasant and helpful. There is no way my experience could be any better!! Especially the office staff."
"Dr. Cunningham is a fantastic dentist. Over time he has re-done all of my old crowns and added new ones giving me a beautiful smile. He works with an in- house lab so everything is prompt and perfect. Most of his staff has been there the entire 12 years I have been a patient so they are very accomplished and and it speaks well of him as an employer."