Our Dental Savings Plan
Our Dental Savings Plan
The
Worthington Dental Group Savings Plan
is designed to provide affordability and greater access to quality dental care. Whether you're without dental insurance or aren't satisfied with your current coverage, we know you'll find our plan beneficial to you.
To meet the needs of our patients, we offer monthly payments or a one-time annual fee for maximum convenience. Check out the savings (scroll down for more information on the
Savings Plan Plus
)
: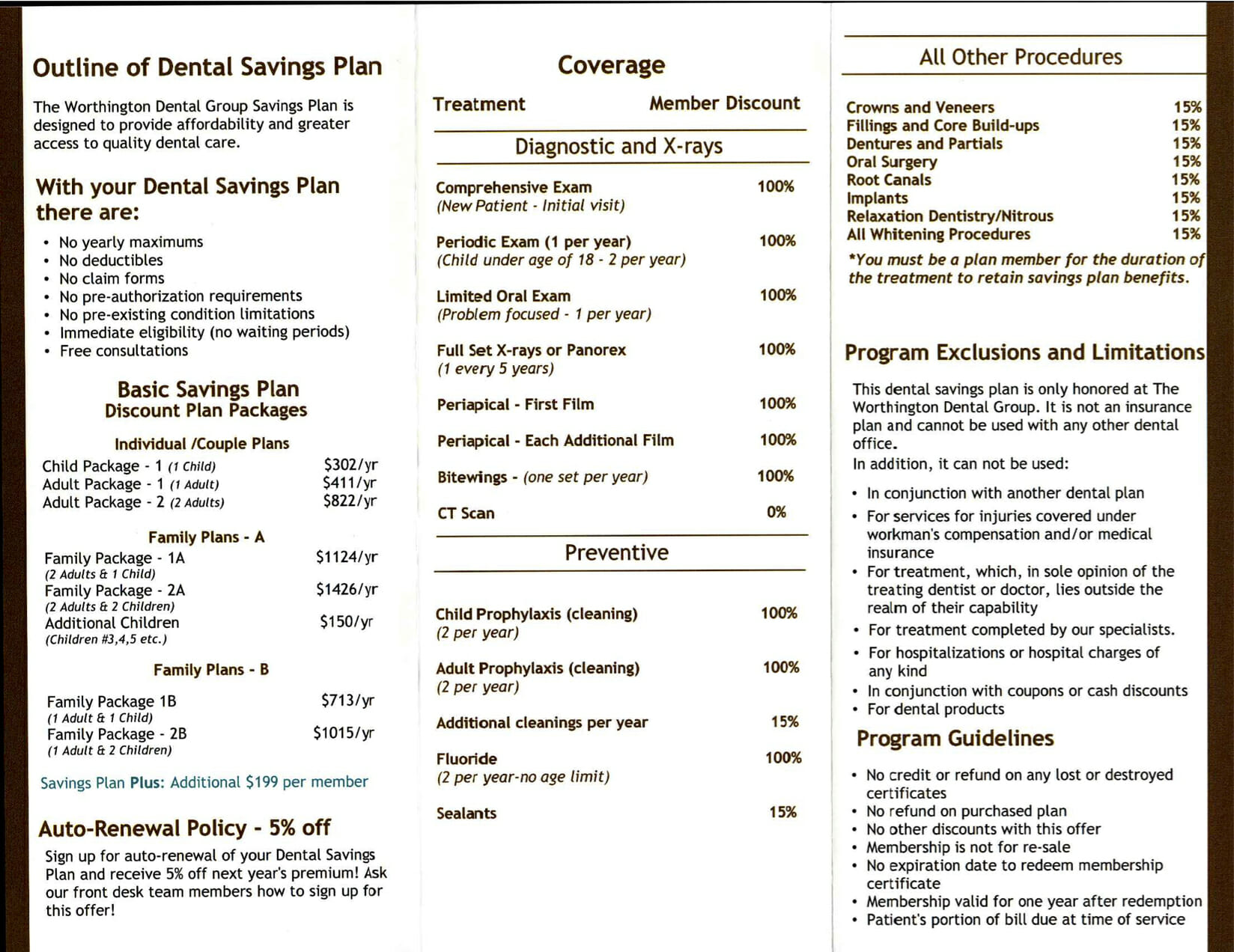 For even more coverage, consider the
Worthington Dental Group Savings Plan Plus
. Our "Plus" plan has all of the benefits of our savings plan, plus added coverage on many of our services. The total annual cost to add the
Savings Plan Plus
to our basic
Dental Savings Plan
is only $199. Check out more information below: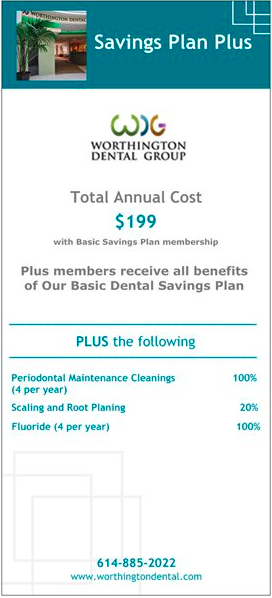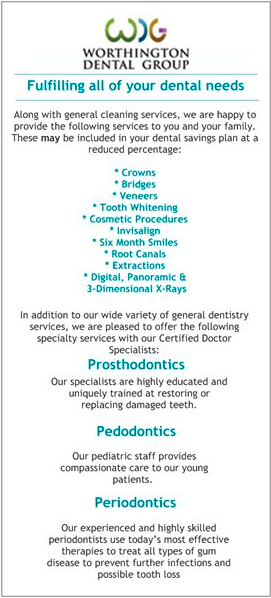 We believe in providing high-quality care to everyone at a price they feel is worth the investment. Call today to find out if our Savings Plan(s) can work for you!
if(!is_page(945)) : ?>
endif; ?>